Exceptional customer service is a game-changer when building loyalty among clients. I've shared the story of our greatest customer experience ever at Disney, and I've written about how Disney uses systems to deliver stellar customer service. I recently discovered the same is true of The Ritz-Carlton Hotel, widely recognized for providing truly extraordinary customer service to people worldwide.
I recently read The New Gold Standard: 5 Leadership Lessons for Creating a Legendary Customer Experience Courtesy of the Ritz-Carlton Hotel Company by Joseph Michelli. I also sat down with David Cayuela, the General Manager of the Ritz-Carlton in Cancun, Mexico, and interviewed him about leadership, organizational development, and customer service. From these interactions, as well as our own experiences, I'd like to share seven insights I gleaned about how the Ritz-Carlton deliverers truly exceptional service.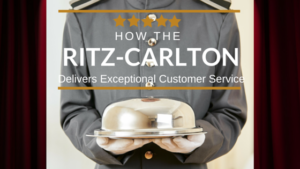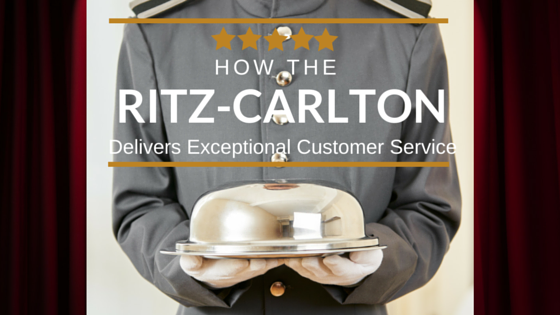 1. Organizational Culture
Each staff member at The Ritz-Carlton carries a "Credo Card" that describes the core element's of the hotel's organizational culture. I asked a concierge if I could see her Credo Card and she happily said, "I'll be glad to get you a copy to keep." She handed me a small, multi-folded Credo Card the size of a business card. The card included six aspects of the organization's culture:
Credo – A creed that describes the Ritz-Carlton's mission, service, facilities, and experience.
Twelve Service Values – Twelve one-sentence values that employees personally own and model. These values begin with the heading, "I am proud to be Ritz-Carlton."
Mystique – A combination of emotion and tradition to create memorable and unique experiences for guests.
Three Steps of Service – A concise list of three practical ways to offer exceptional service.
Motto – "We are Ladies and Gentlemen serving Ladies and Gentlemen."
Employee Promise – A description of the Ritz-Carlton's commitment to its employees and work environment.
Having clarity about these principles, promises, and values sets the tone for the organization's culture. Nobody has to guess what target the Ritz-Carlton is trying to hit. It's clear.
Lesson: Healthy organizational cultures are created with intentional clarity about what matters most.
2. Employee Selection
I asked David Cayuela what he considered to be the most essential keys to creating an effective organizational culture. Without hesitation he said, "The selection process." The Ritz-Carlton doesn't select employees haphazardly, hoping to fill a vacancy quickly so they can get on with business. They take hiring (known as the selection process) very seriously. It's not uncommon for the selection process to involve six or seven steps (and even more for management positions and higher). Mr. Cayuela said, "We don't hire for technical talent but for natural talent." It's easier to train technical talent, but natural talent makes the difference. He pointed to being a "team player" as one example of natural talent. A person's ability to work with a team and reflect the organization's values has far greater value than any technical skill.
It's easier to train technical talent, but natural talent makes the difference. Click To Tweet
The Ritz-Carlton also values diversity in the selection process. On one occasion I asked an employee how she enjoyed working for Ritz-Carlton. She said, "I really like it. I've worked here for ten years. Other hotels only like to hire younger employees, but the Ritz hires people of every age."
To help them with the selection process, Ritz-Carlton uses assessment tools from Talent Plus and Gallup. While multiple interviews and assessments require greater patience, this thorough process has proven effective. Joseph Michelli shared the perspective of Susan Strayer, a member of the Ritz-Carlton team: "By choosing the right people in the first place, our turnover is in the 20 percent range in an industry that averages about 60 percent. That payoff alone, not to mention staff morale benefits, is enough to justify our patience" (p. 78). Having an effective hiring process is essential.
Lesson: Create a multi-stage hiring process that is thorough, values based, and leverages helpful assessment tools.