Today we want to share with you some BIG NEWS! On Sunday, September 16th, 2012, Karen and I are launching a new church in the Downtown/West 7th area of Fort Worth, Texas. God has been preparing us for this transition, and we are humbled by the doors He has recently opened (Check out the video below to hear more).
In the past few years, thousands of people have returned to Fort Worth's West 7th cultural arts district and the Downtown area. And in the coming years, Fort Worth will open a new river walk area around Downtown with room for 25,000 more people to move into the heart of the city. Voted as having one of the top 10 downtowns in the United States, Fort Worth is booming with housing, restaurants, and entertainment venues.
We have a vision to see cities transformed by inspiring community and influencing culture. Imagine a church that shapes the future of societies locally and globally. Imagine a church that mentors and mobilizes emerging generations to create the future. Imagine a church that redeems people to Christ and restores societies to their God-intended design. We know we cannot change a city alone. It takes a team of churches, leaders, and Christ-followers to see transformation in the heart of these cultural hubs. Together we can change a city.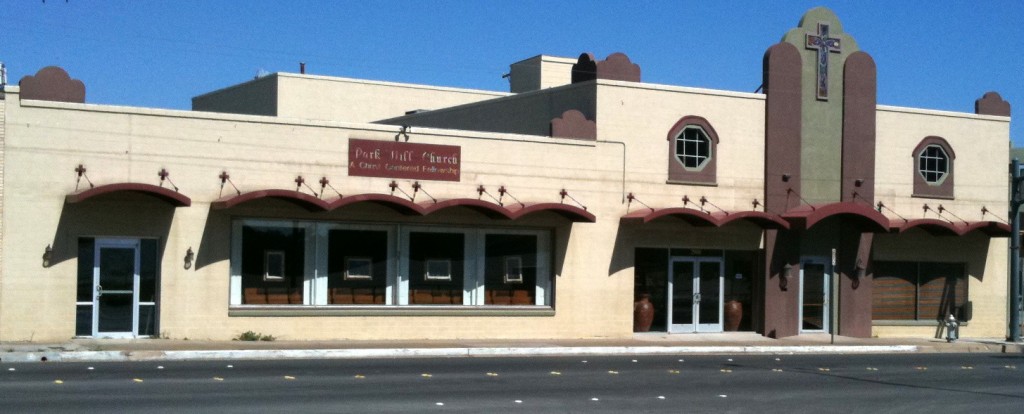 We have already secured a building at 2900 W. Lancaster. This 14,800 square foot facility (pictured above) is strategically located in the heart of the action.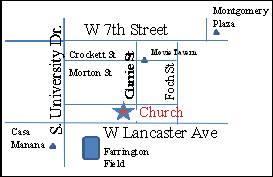 Surrounded by new condos and lofts, this building is only blocks away from restaurants, entertainment venues, museums, the Movie Tavern, and Montgomery Plaza in the West 7th area of Fort Worth.
Christ Church in Fort Worth, Texas is mothering the church (we'll reveal the new church's name soon). Pastor Darius Johnston and the Christ Church team have committed to support our launch to see a church planted in this growing area of Fort Worth.
We would like to invite you to partner with us in PRAYER, GIVING, and GOING to help launch this church:
PRAY – Click here to request our latest prayer list or to join our prayer team.
GIVE – Click here to make a secure donation via Christ Church's online giving option – be sure to put "Downtown Church" in the "Other" description box.
GO – Click here if you're interested in being a part of this new church or would like to request more information.
Thank you for your support as we move into this new chapter of our lives. We look forward to keeping you posted as our journey continues.